This young lady was interested in changing her smile. She wanted straighter, whiter teeth that still appeared natural. She was a little nervous about taking the steps toward a new smile. Dr Harteau recommended a conservative treatment that minimized the procedures and the results were beautiful. As you can see from the pictures she is very happy.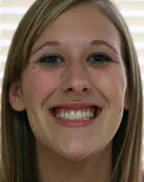 ---
This patient broke her teeth in an accident. Dr. Charapata then did extensive dental work to restore her smile. Nearly 7 years after treatment, our patients smile still looks amazing.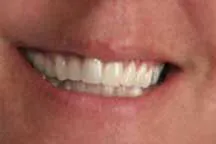 ---
This patient came to our office with concerns of "closing the spaces" between his teeth. After discussing several options, Dr. Harteau and the patient decided that dental veneers would be the most effective treatment. The patient was very pleased with the result and he reports being more confident with his smile.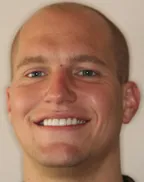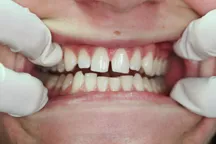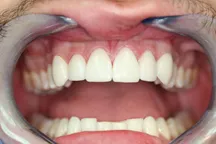 ---
This patient had severe staining on her teeth caused by the antibiotic, Tetracycline. Another dentist made veneers for her upper teeth 23 years ago. They were starting to develop stain around the edges. Dr. Charapata made new crowns for her upper and lower teeth to give her a beautiful new smile.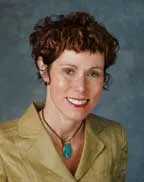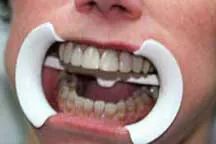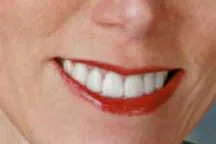 ---
This patient did not like her gaps or discoloration. She now loves her smile thanks to her veneers on her upper and lower teeth that Dr. Charapata recommended.
---
This patient said she never liked to smile because of the gap between her two front teeth. When she did smile she felt people were looking at the gap in her teeth instead of her. Now she smiles all the time and truly loves her new smile. Thanks Dr. Charapata!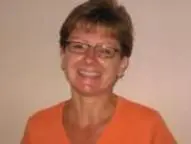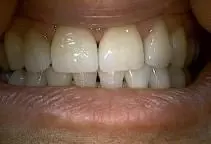 ---
This patient was interested in improving his smile. Dr. Charapata suggested veneers and eight years later this patient is still enjoying his improved smile.