Due to recent licensing changes from the Wisconsin State Dental Board, we are unable to offer sedation services at our office. Our dentists are working diligently to recertify. We hope to continue our mission of making dental care as comfortable as possible. Please stay tuned.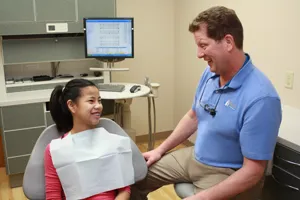 As Milwaukee's Family Dentist, our Mission is to give our patients the best dental care available in a friendly and comfortable atmosphere and allow them to use Nitrous Sedation dentistry if they choose. We strive to educate patients and help them obtain, and maintain, complete oral health. We listen to patient's needs and concerns in a safe, respectful, friendly atmosphere. We enjoy helping our patients put their best smiles forward. Visit our Smile Gallery !
For more information on our many services please select from the links below:
Emergency Dental Treatment
If you have a life-threatening or severe injury, call 911 or go directly to the nearest hospital emergency room. We can treat a variety of traumatic dental injuries, including teeth that have been chipped, moved, or knocked out entirely. Please call our office for assistance.